LUCKY COOKIE BY CHRIS CRAIG PAINT-A-BOX STREET ART 2017

There was an attractive rainbow visible while I was photographing this example of street art located the North Circular Road near the Mater Hospital.

Atrist's Description: "Ireland has a rich history in animation from the success of Sullivan Bluth studios in the 80's right up to the present where Cartoon Saloon studio's most recent film ''Song of the sea'' was nominated for an Oscar. The pigeon fits perfectly because Dublin is filled with many pigeons and everyone can relate to seeing a pigeon chasing a piece of bread right up to risking its life for it."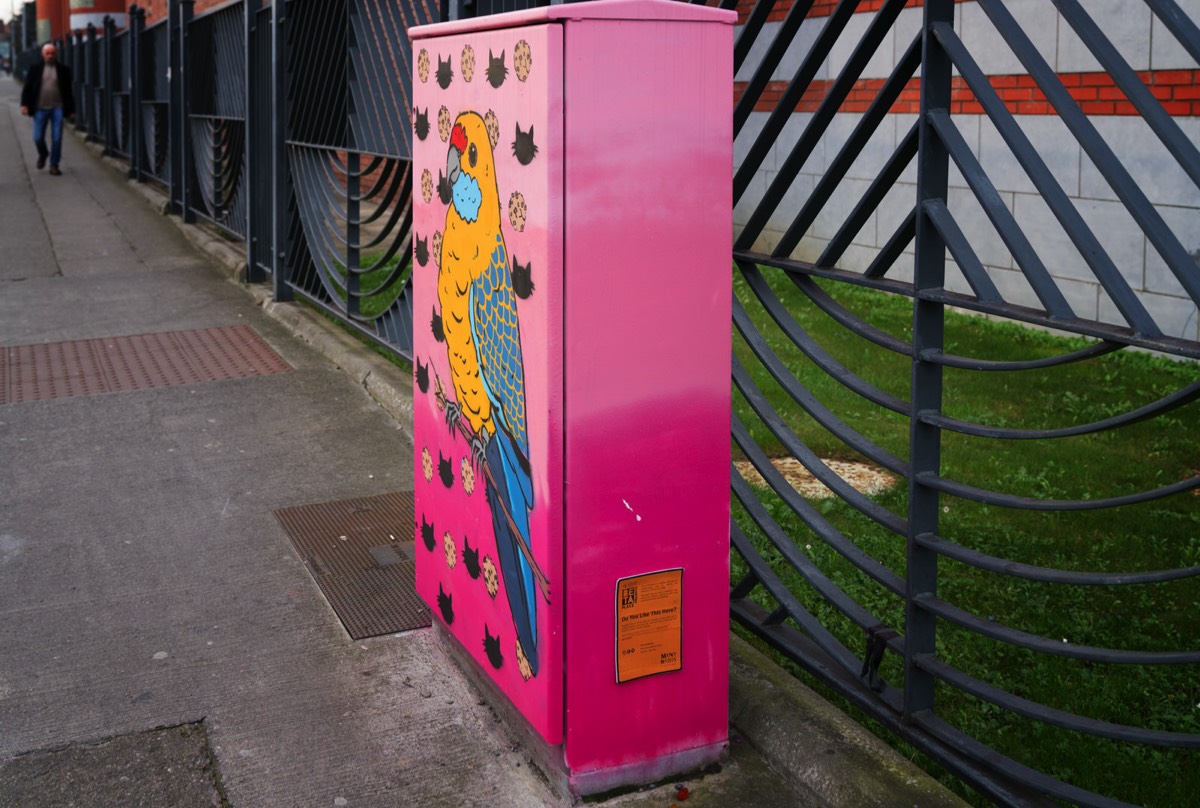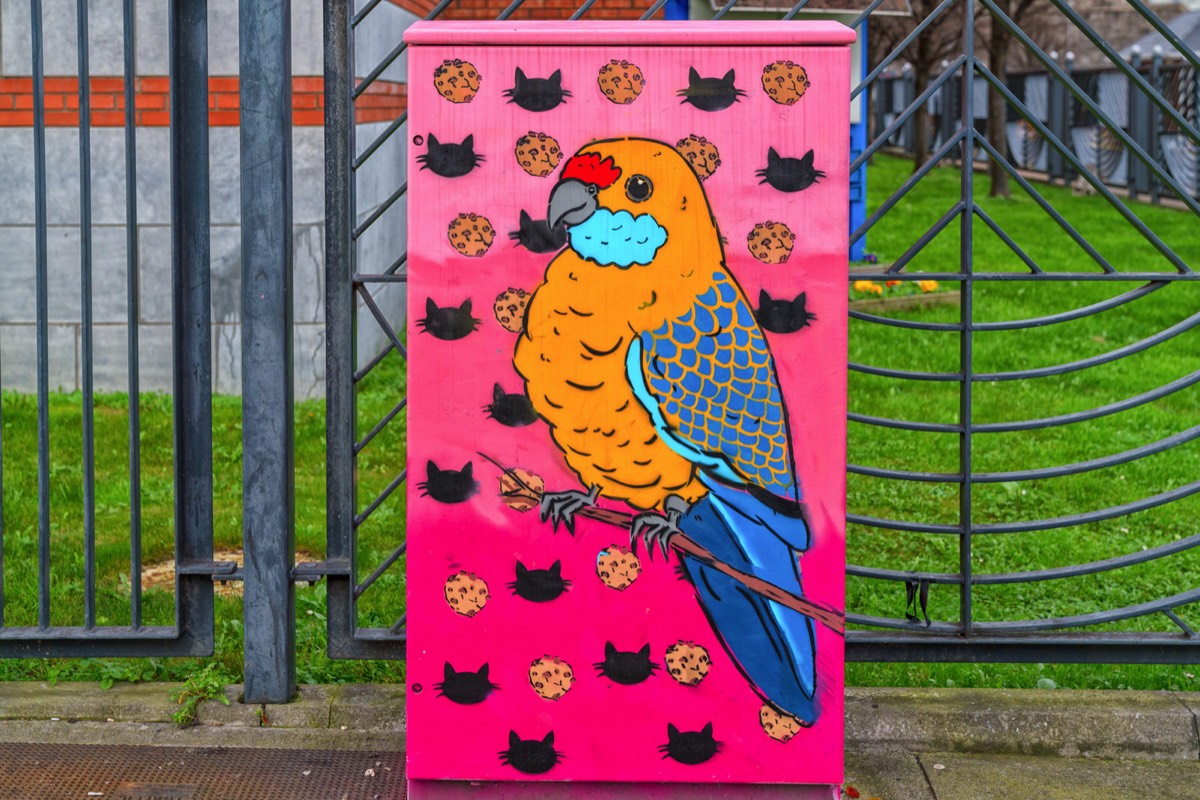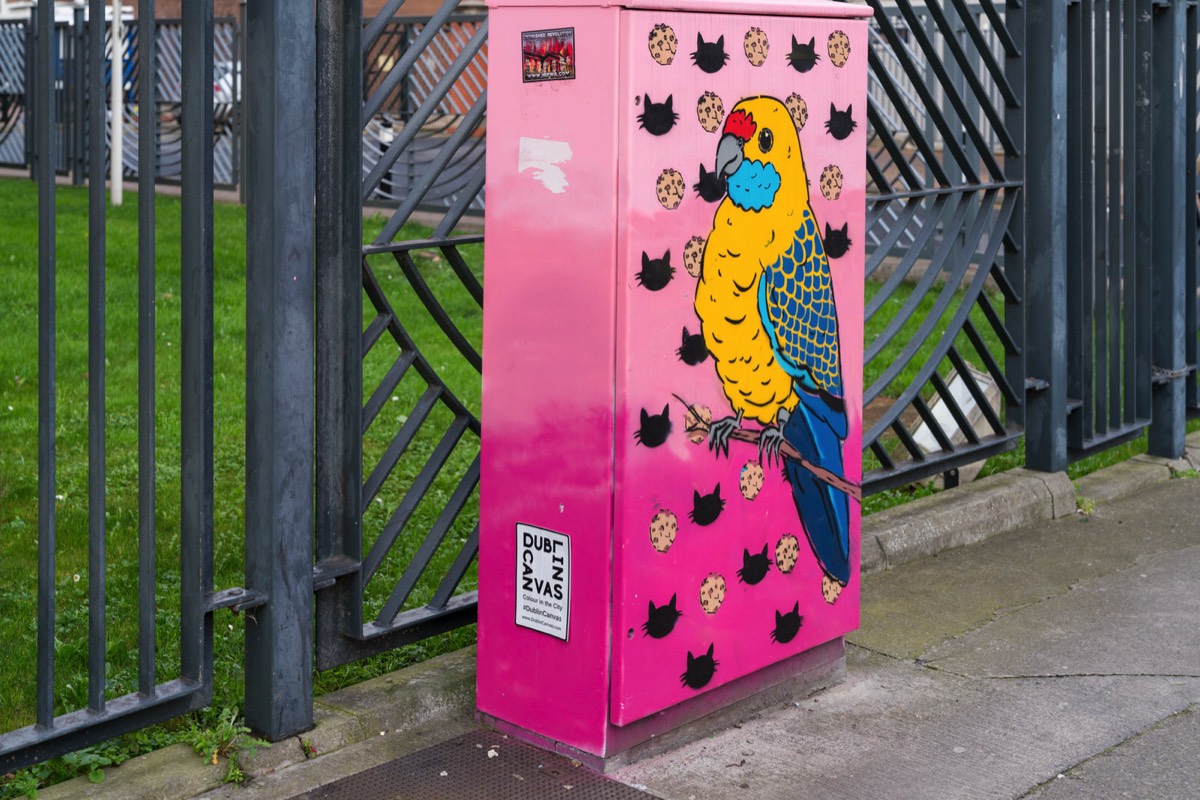 You will find links to buy products from Amazon, Google and other partners. If you click on these links, you'll find that the URL includes a small extra piece of text which identifies that the click came from my websites. This text is an affiliate code, and it means that I get a small percentage of the money you spend if you choose to buy that product, or, in some cases, other products from the site soon after. These affiliate links help pay the costs of producing my websites and ensure that the content is free to you.

This

work

by William Murphy aka Infomatique is licensed under a Creative Commons Attribution-NonCommercial-ShareAlike 4.0 International License.
Permissions beyond the scope of this license may be available at https://excellentstreetimages.com/in-the-year-twentytwenty/copyright/.
We use cookies to ensure that we give you the best experience on our website. By continuing to visit this site you agree to our use of cookies.