This attractive building is sited overlooking the junction of D'Olier Street, Fleet Street, College Street, Pearse Street, Townsend Street and Hawkins Street.

D'Olier Chambers was designed and built by the Irish architect J.F. Fuller as the southern branch of Gallagher & Company, tobacco manufacturers.

Fuller specified that J.C. Edward's best buff terracotta and facing bricks were to be used.

This is one of a number of late Victorian commercial buildings in Dublin which make extensive use of terracotta, providing textural and tonal variation with the brown brick of the façade. The pedimented breakfronts, surmounted by elaborately detailed chimneystacks, create a remarkable silhouette, and lend diversity to the architectural character of the area.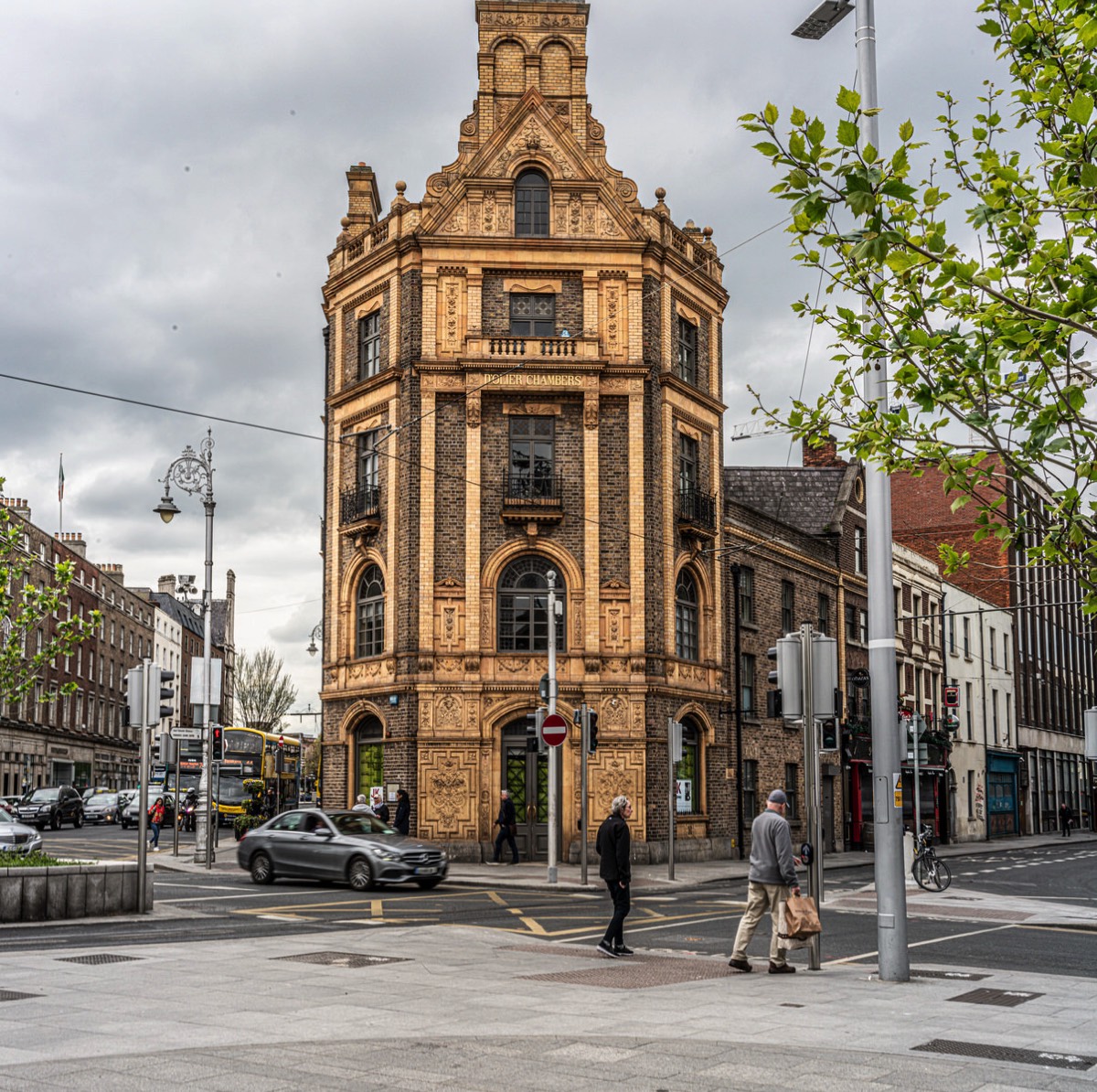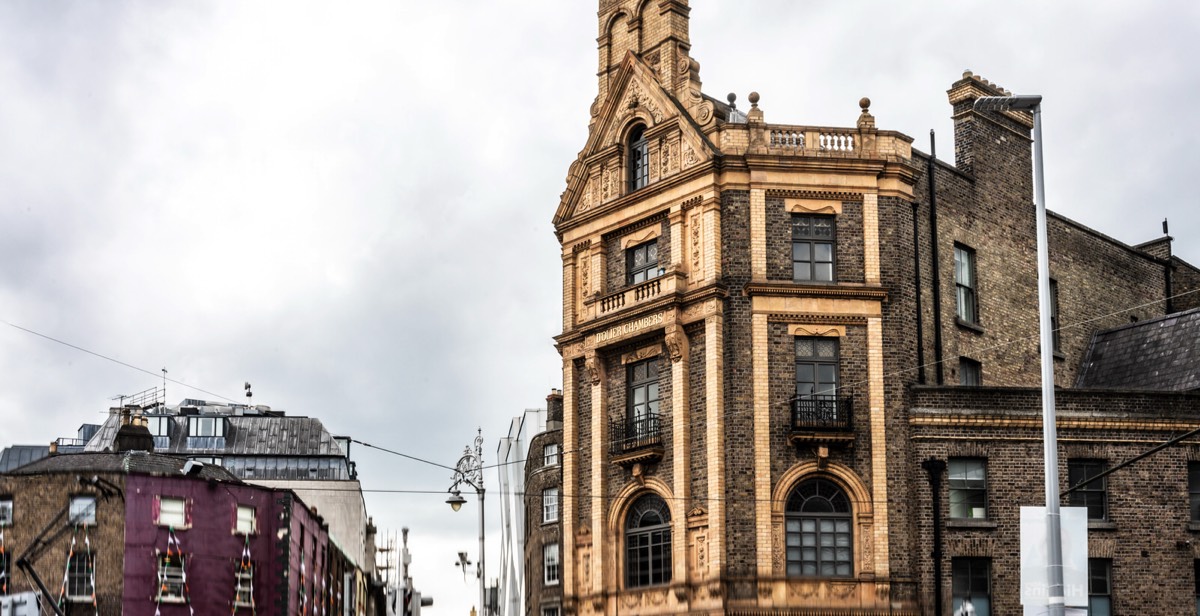 You will find links to buy products from Amazon, Google and other partners. If you click on these links, you'll find that the URL includes a small extra piece of text which identifies that the click came from my websites. This text is an affiliate code, and it means that I get a small percentage of the money you spend if you choose to buy that product, or, in some cases, other products from the site soon after. These affiliate links help pay the costs of producing my websites and ensure that the content is free to you.

This

work

by William Murphy aka Infomatique is licensed under a Creative Commons Attribution-NonCommercial-ShareAlike 4.0 International License.
Permissions beyond the scope of this license may be available at https://excellentstreetimages.com/in-the-year-twentytwenty/copyright/.
We use cookies to ensure that we give you the best experience on our website. By continuing to visit this site you agree to our use of cookies.