GRAND CANAL DOCK TRAIN STATION [APRIL 2017]

Grand Canal Dock was built on the site of a former locomotive shed at Canal Street, across from the engineering works of the Dublin & Kingstown Railway, which were in use between 1834 and 1925.

This station was opened on 23 January 2001. Grand Canal Dock was Dublin's newest station until Docklands Station opened in March 2007.

Between November 2014 and July 2016, the station underwent a major refurbishment to prepare it to serve South Western Commuter trains to Newbridge, which commenced operations on 21 November 2016. Irish Rail rebuilt platform 1, resurfaced the other platforms, installed new destination displays, and provided a new evacuation bridge. Platform 1 lacked overhead electric cables and had a permanent sign reading "Do not board any trains at platform 1" that was removed in May 2015. Platform 1 was fitted with overhead cables in November 2015. Irish Rail also added a centre road terminating turn-back facility to accommodate southbound trains. The refurbishment of the station itself was completed in May 2015, although major resignalling and track work took place for one more year.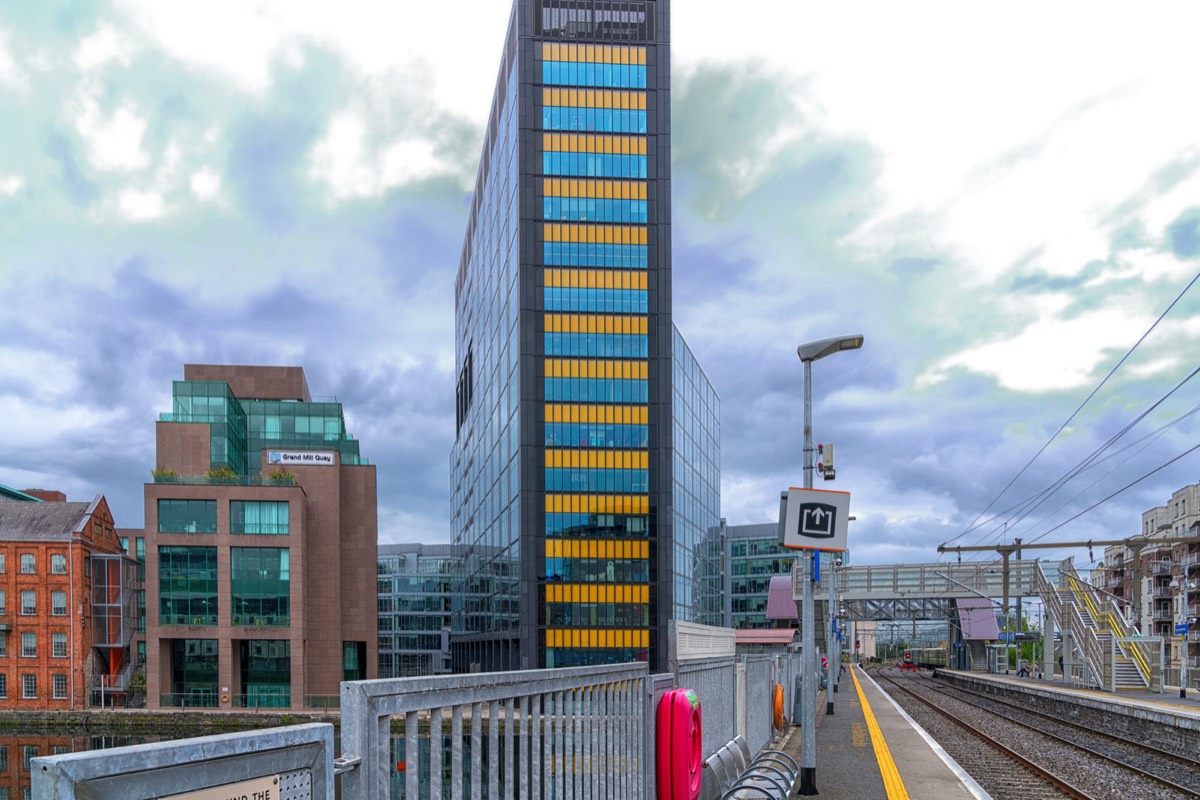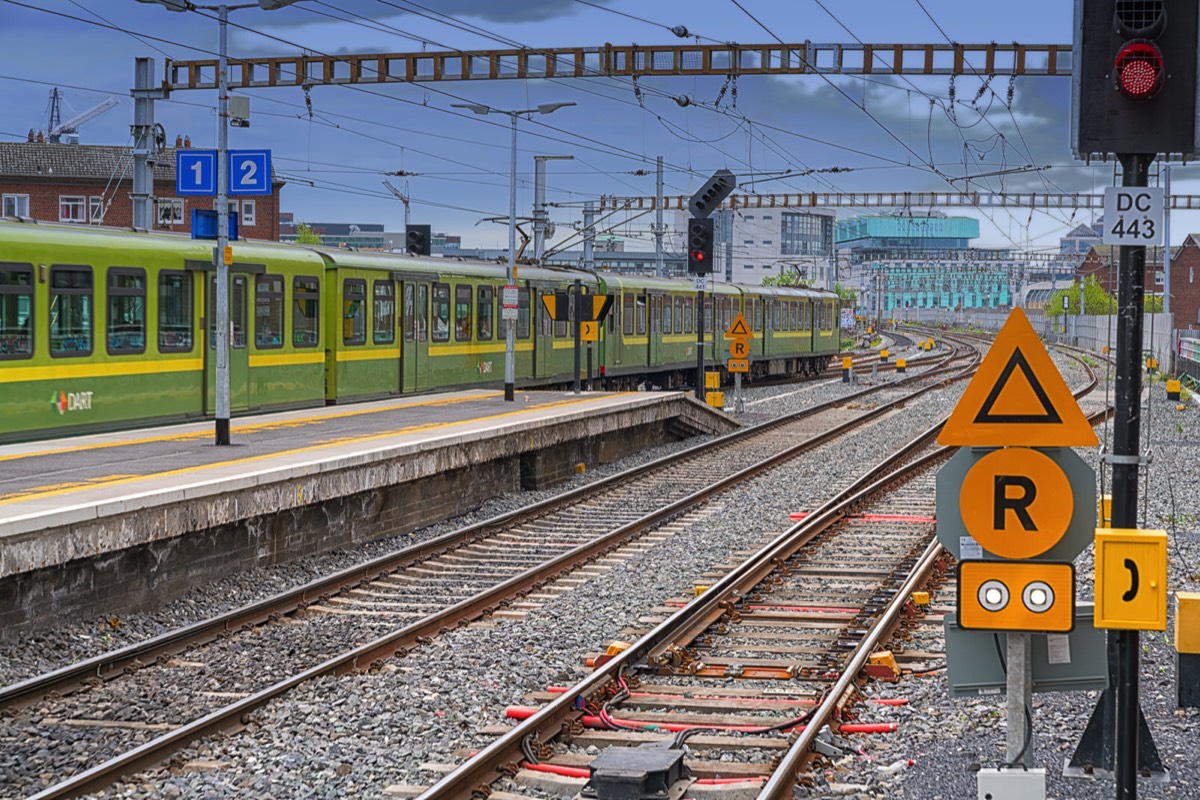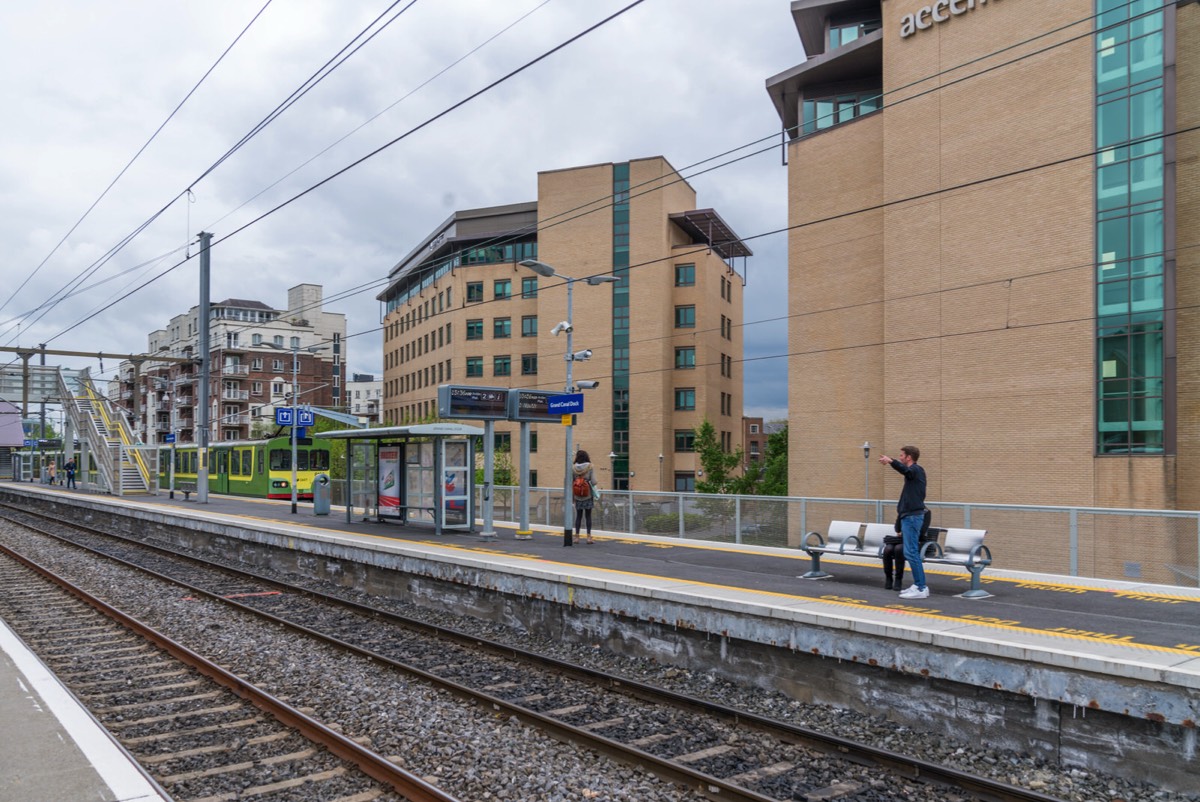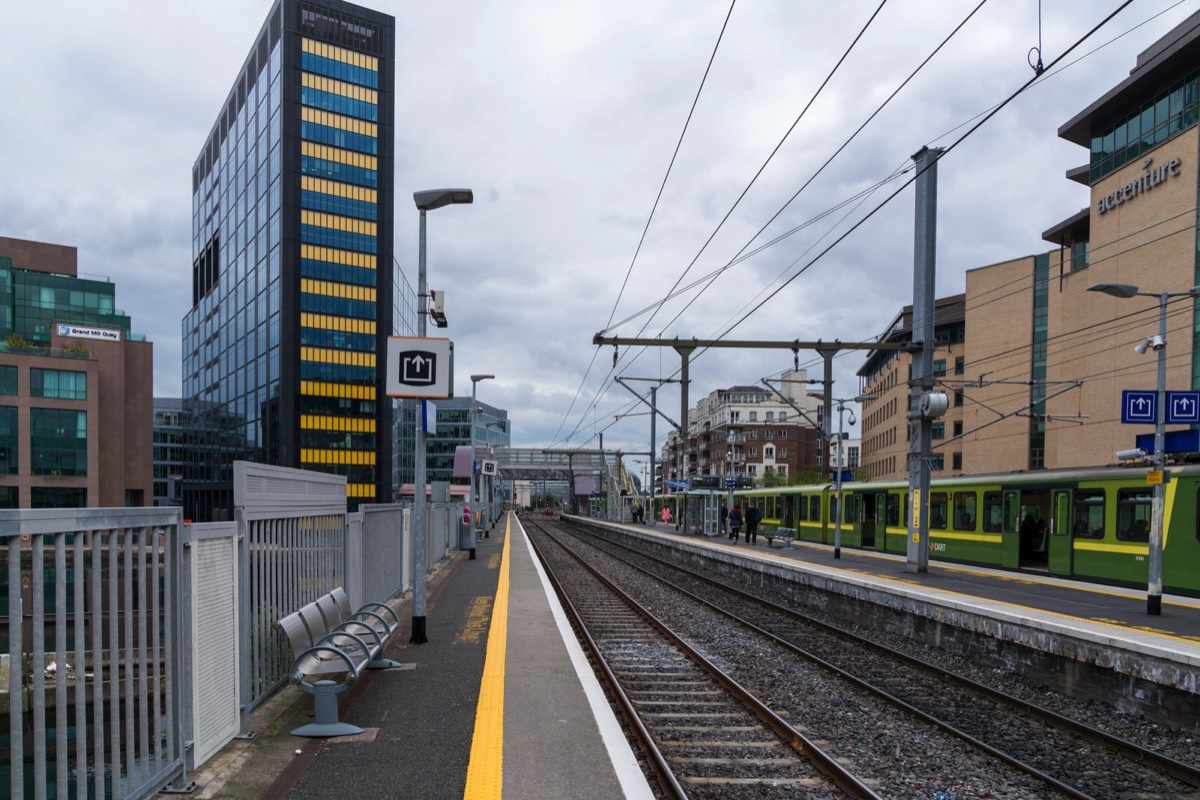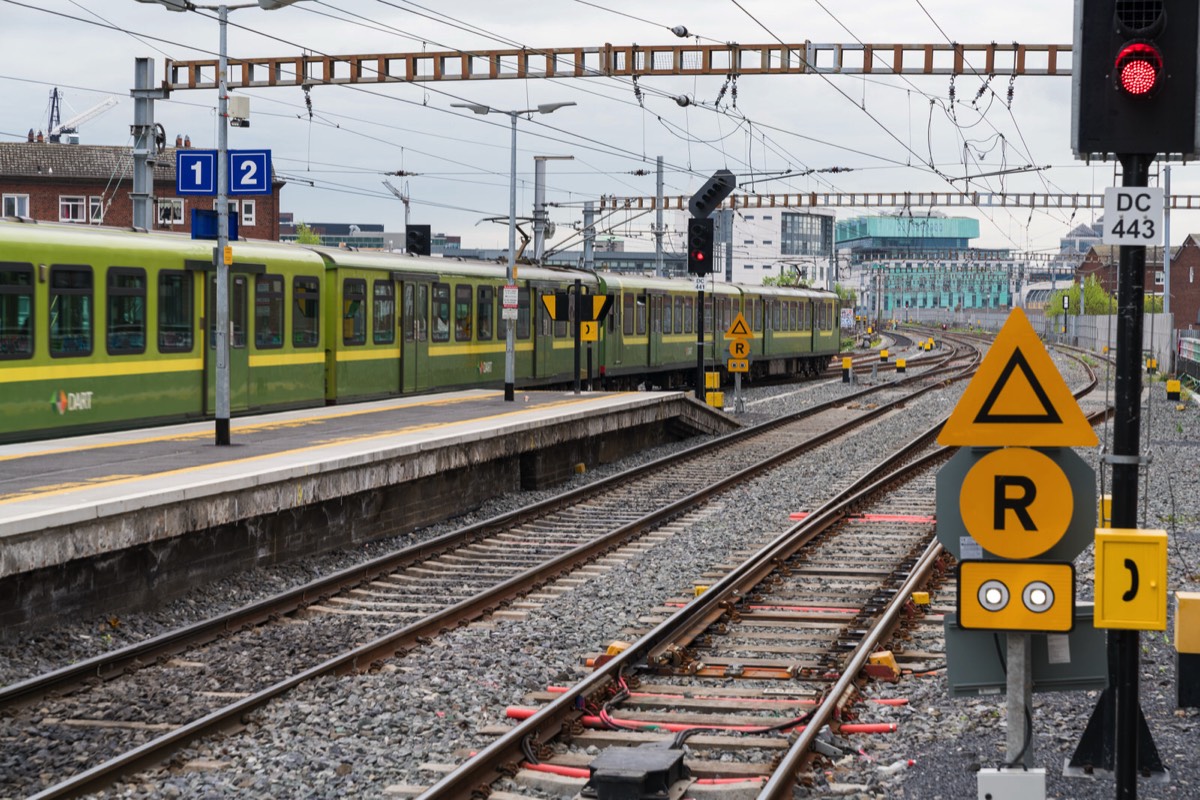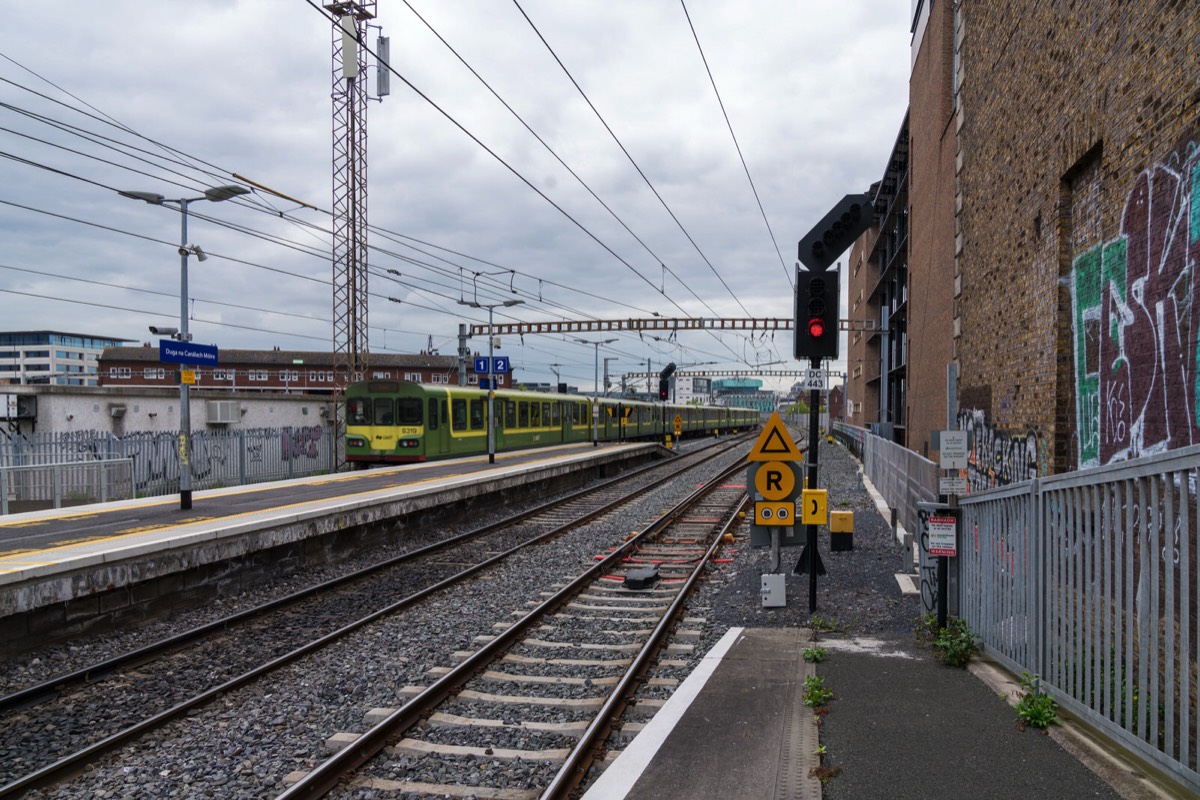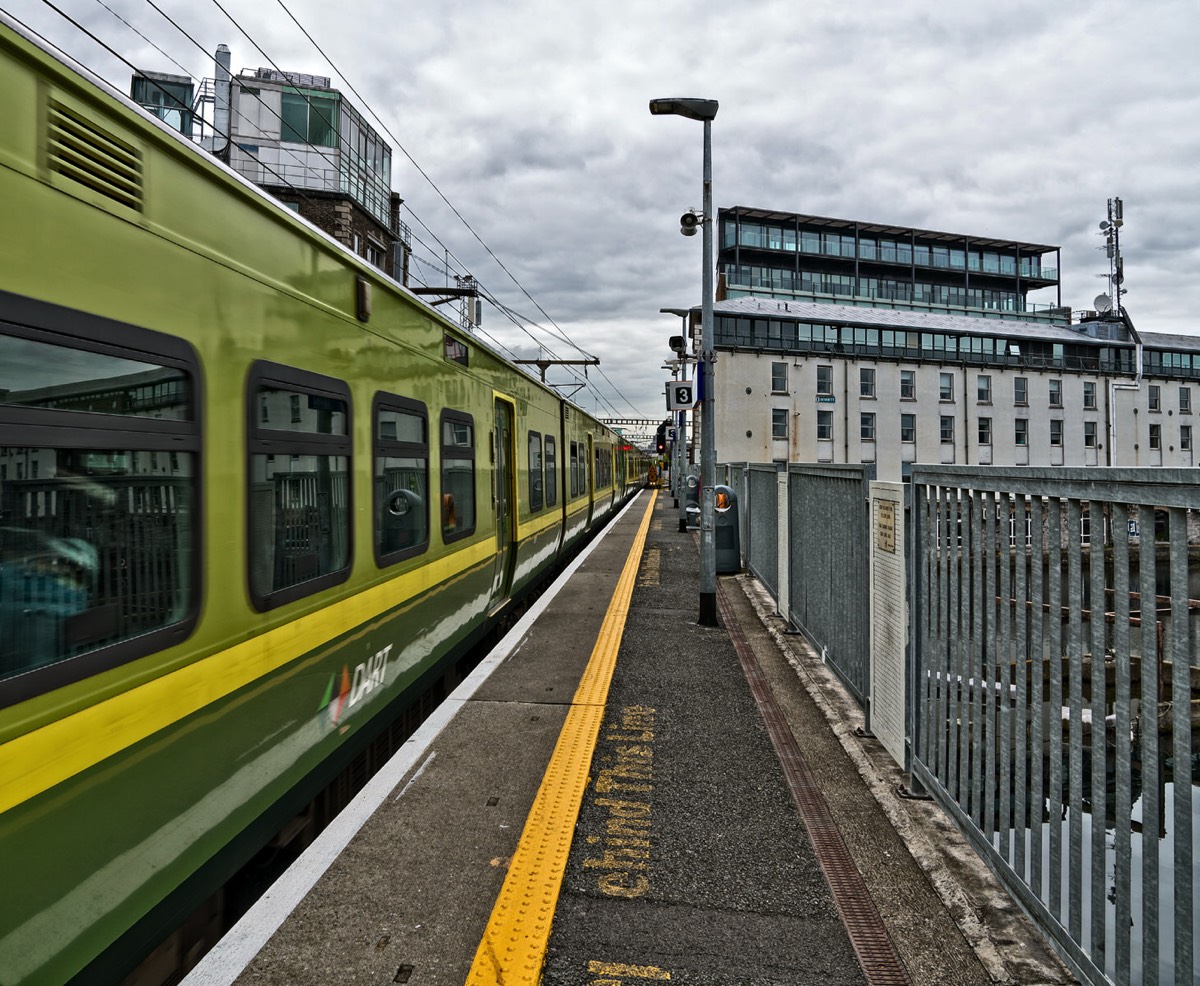 You will find links to buy products from Amazon, Google and other partners. If you click on these links, you'll find that the URL includes a small extra piece of text which identifies that the click came from my websites. This text is an affiliate code, and it means that I get a small percentage of the money you spend if you choose to buy that product, or, in some cases, other products from the site soon after. These affiliate links help pay the costs of producing my websites and ensure that the content is free to you.

This

work

by William Murphy aka Infomatique is licensed under a Creative Commons Attribution-NonCommercial-ShareAlike 4.0 International License.
Permissions beyond the scope of this license may be available at https://excellentstreetimages.com/in-the-year-twentytwenty/copyright/.
We use cookies to ensure that we give you the best experience on our website. By continuing to visit this site you agree to our use of cookies.