THE SHAPE IS ORGANIC IN OUTLINE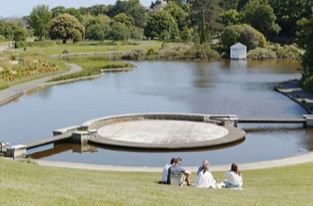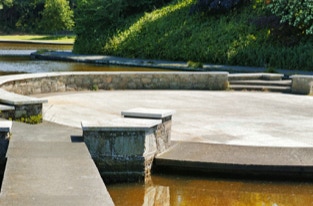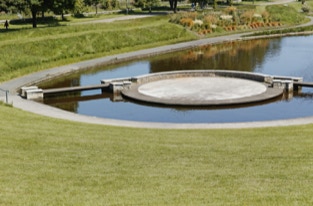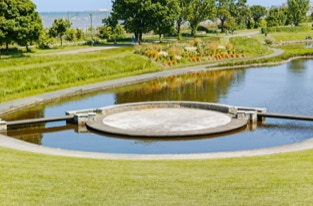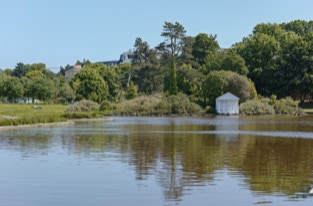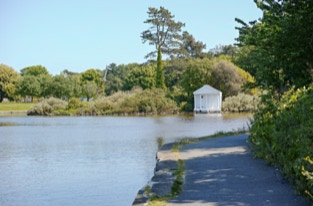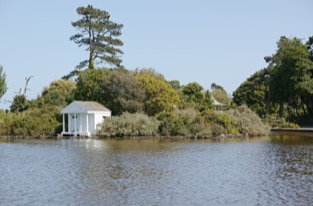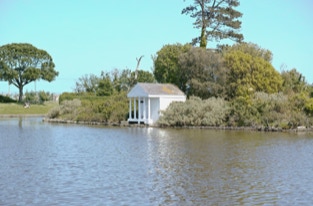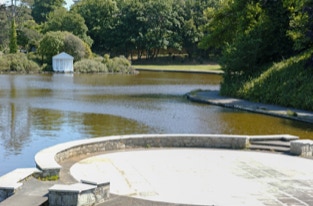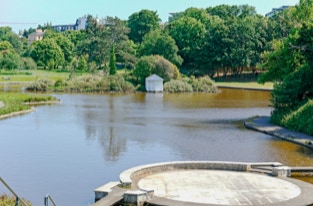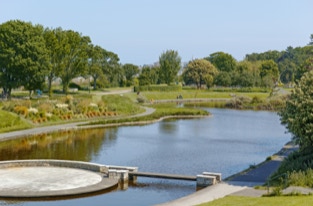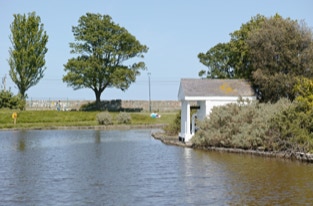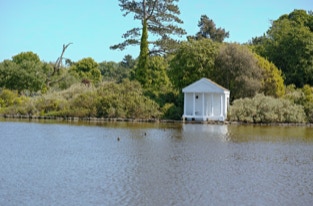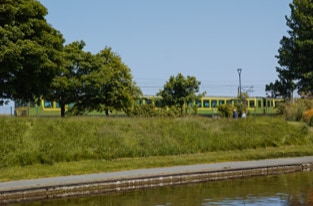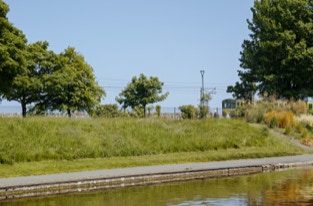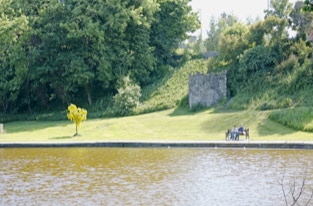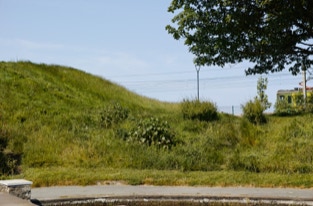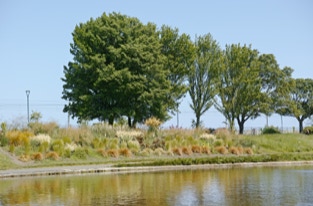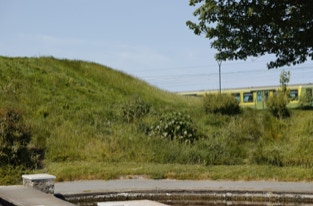 Blackrock Park is a pleasant green area overlooking Dublin Bay, in Blackrock County Dublin, and boasts a well equipped children's playground, cycle path and trees.


The lake is the dominant feature within the park. The shape is organic in outline punctuated with a tree covered island. A pump house disguised as a historic folly is nestled amongst the vegetation. This unique saline lake features a rusticated edge and is enclosed by a perimeter pathway. The most unusual aspect of the lake is the circular island stage at the northern end. This feature is part of a grass amphitheatre that encloses the northern end of the lake. Its bank rises sharply in level from the lake to the Rock Road. A path runs along this bank ramping up to provide access with the Phoenix Terrace carpark. A utility box and a commemorative seat are incongruously located along this path. A historic stone structure which resembles a lookout post sits inconspicuously below the Rock Road amongst the trees. This may have served as a changing facility before the construction of the railway line. On the other side of the lake, along the eastern edge, the path doubles as a cycle path. It is the main access route through the park and acts as a link in a broader commuter corridor.


There are 63 parks and 337 open spaces identified within the urban area of Dún Laoghaire-Rathdown County. These range in size from large suburban public parks to local pocket parks and squares. There is also a hierarchy of open spaces from regional parks, district parks, local parks, amenity open space and civic open space. Regional parks currently include Marlay Park, The People's Park and Newtownsmith, Killiney Hill Park, Cabinteely Park and Blackrock Park. These provide multifunctional benefits and form an important tapestry of green infrastructure in Dún Laoghaire-Rathdown County.
Within DLR, Blackrock Park is in a key location for introducing the coastal route and connecting with the intra urban and rural corridors. This corridor extends into surrounding counties; Dublin City to the north and Wicklow County Council to the south.


The area defined as Blackrock extends from the Punchbowl pub and Booterstown Road in the north, to Monkstown & Kill Lane in the South and the N11 marks the boundary on the western edge. The land rises steadily from the coastline to its highest point of approx. 87m above sea level which is at the junction between the N11 and Newtownpark Avenue at White's cross.